INTERNATIONAL CONGRESS: CANNABIS & CANNABINOIDS
FOR CLINICAL USE / OCTOBER 2020
The academic event created by Anandamida Gardens, ICESI University and Fundación Valle del Lili is taught by international medical experts to help health professionals develop the necessary skills for the implementation of safe and effective treatments based on medical cannabis.
With the eminent participation of: Raphael Mechoulam, Ethan Russo, Paola Pineda, Mariano García de Palau among others.
The event will be held on Saturday October 17, 24 and 31 between 8:30 am and 1:00 pm Colombian time, will last 13.5 hours and will deliver a certificate signed by the organizing institutions.
Info and Registration here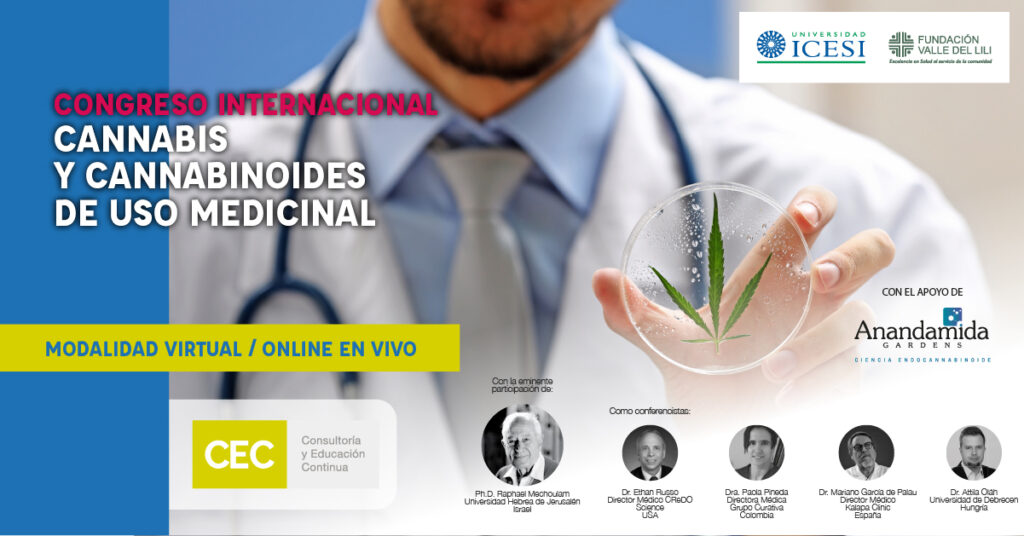 Endomedicine Webinar / june 2020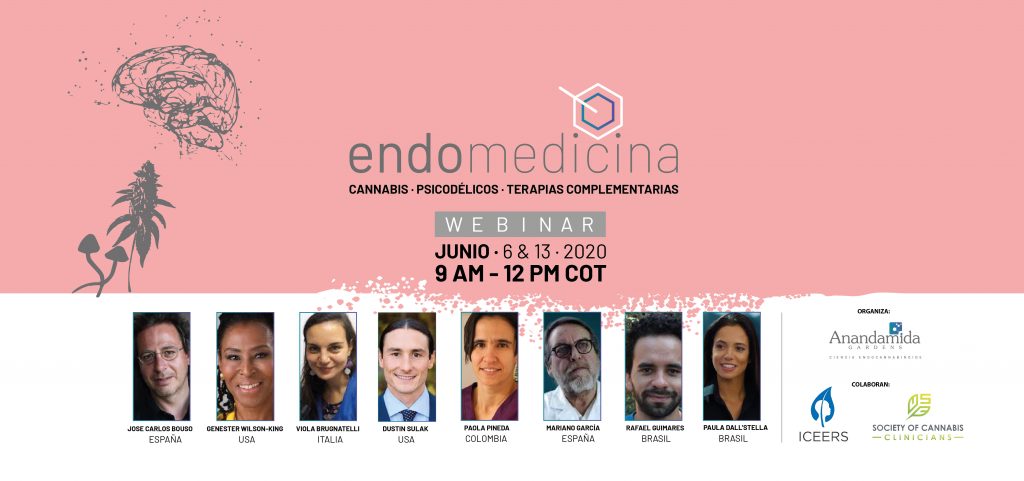 Endomedicine is a special area of focus dealing with the prevention, diagnosis and treatment of chronic diseases by targeting the Human Endocannabinoid System (ECS).
endomedicina.com
International Endomedicine Seminar / 2019